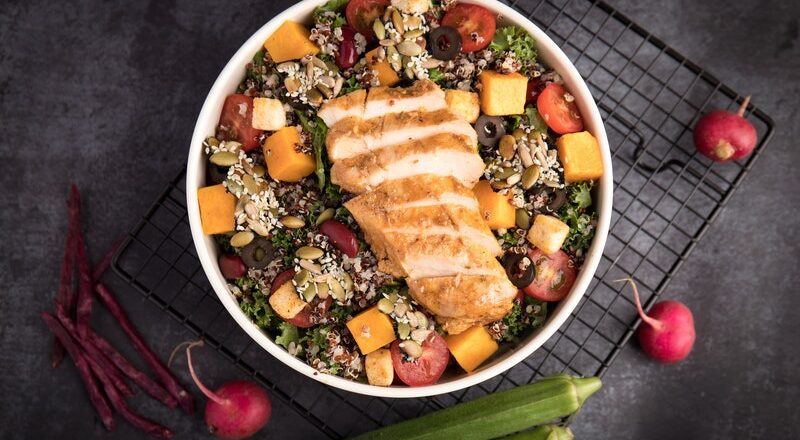 96.5% of Italians want the meat
The report shows the propensity of Italians to eat meat, which has not been eliminated from their diet as suggested by the Mediterranean Diet.
96.5% of Italians know that meat is an essential part of the diet, and 85% say "no" to synthetic meat. This emerges from the Censis report "For the good use of the recovery fund in the relaunch of the meat supply chains", presented in the Foreign Press Office in Rome. The good news shows that the ongoing disparaging campaigns and fake news about meat have not adversely affected the opinion of Italians. 82.5% state that the right amount of white and red meat is a fundamental component of a healthy diet because it is part of the Mediterranean Diet. 64.9% say they are not influenced by negative information and fake news on the subject.
As Dg Censis Massimiliano Valeri also comments: "The constant reiteration of simplifications and groundlessness on meat production and consumption does not breach the social body. Young people (67.9%) and graduates (67.3%) are the least affected. Most Italians have their ideas on the production and consumption of meat that resist external influences and negative information. 61.3% are opposed to the idea that we should stop producing meat and close down farms because that would save the planet from global warming. 30.6% consider it one of the many fake news circulating about the sector, and for a further 30.7%, it is a threat because it affects an entire sector and important food. Only 25% believe the link between meat production and global warming to be true, while 13.7% do not have a clear opinion on this", Valeri concludes.
82.5% of Italians are informed about the right amount of #WhiteMeat and #RedMeat to consume and its importance for a #HealthyDiet.
Click To Tweet
Today 96.5% of citizens say they eat meat, of which 45.9% regularly and 50.6% do from time to time. Italians are also aware that the meat supply chain has evolved and modernized a lot compared to 30 years ago. It is nice to know that meat is eaten regularly, mainly by young people (62.8%) with a higher share than the elderly (30%) and adults between 35 and 64 years (47.7%). The plant-based or synthetic alternatives are rejected altogether. For 79.9% of Italians, meat made from plant-based products cannot be considered meat.
On the contrary, they require greater transparency on the fact that these products are distinct from meat products. In addition, despite efforts to promote lab-grown meat, 85.6% say they do not want artificial foods but real food derived from traditional livestock farming. Another alternative that does not convince are insects, with 83.9% unwilling to eat them.
According to Censis, 93.4% want clarity on the label, specific meat products from animals raised traditionally and those of synthetic meat created in the laboratory. The concern for protecting the environment is also deep: 90.5% rate positively companies and products that work in the circular economy, using materials that can be recovered and recycled. Finally, 94.1% consider it essential to know the origin of the meat and respect for animal welfare, asking for information on the origin and treatment of animals.
The #FakeNews on #MeatProduction and #MeatConsumption do not make a dent in Italians, in particular among #YoungPeople (67.9%) and #graduates (67.3%).
Click To Tweet
Assica and Unaitalia are satisfied with these results. For this reason, the ecological transition must be well planned to avoid endangering two strategic sectors of the food industry, with 13.9 billion euros and 93,900 employees providing necessities to citizens daily. And to avoid loading costs on consumers, who already feel their purchasing power threatened by emergencies (78%). 94.5% consider it necessary to pay much more attention to social sustainability, such as the well-being of people and the conditions of workers. For 63.6% of Italians, before moving to green and renewable energy, it is necessary to evaluate the cost for businesses and families. And for 54.9% today, the priority is to keep the energy price down.
As the presidents of Assica and Unaitalia, Ruggero Lenti and Antonio Forlini claim: "The meat supply chains want and must be an integral part of the ecological transition. The associations we represent work increasingly collaboratively to foster all the valuable synergies in this delicate historical phase. Sustainability is a path already undertaken for some time by our sectors. The associated companies have already made significant investments with private funds and started projects such as Made Green in Italy to certify the companies that sustainably produce pork on the label.
It is now necessary to reduce the deadlines and implement emergency interventions to support consumption and reduce production costs, safeguarding businesses' margins. It is now more necessary than ever to guarantee the agri-food sector, along the entire chain that is paying the price rises of raw materials and energy. The risks are to downsize activities and employment if a sharp reduction in consumption occurs. We need institutions to help us provide food for all, at affordable prices, with less environmental impact. The pillar is our businesses' economic and social sustainability."