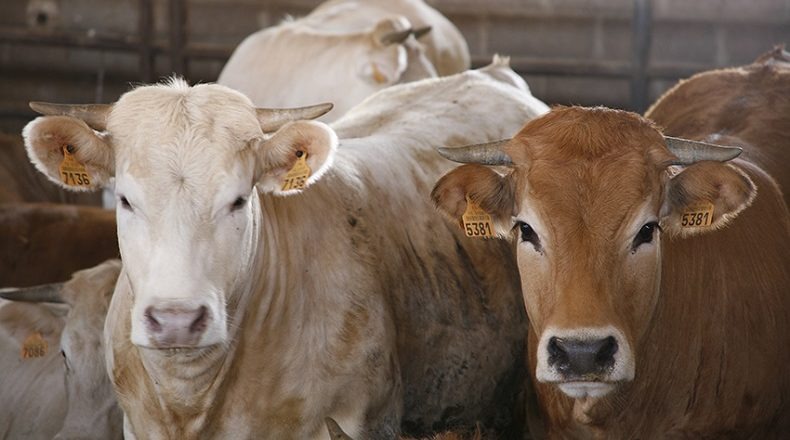 Life Beef Carbon Project: reducing the impact of meat
Meat can be produced sustainably, both in Italy and in Europe. In Ireland, farmers' commitment confirms how much better it would be investing in them than in artificial food made in a laboratory to protect the climate and the environment.
As part of the Life Beef Carbon Project, the European initiative to reduce greenhouse gas emissions from beef, a webinar was organized by Teagasc, the Irish Authority for Agriculture and Food Development, with the testimonies of farmers who proudly showed their strategies and the results obtained.
Farmers that joined the project managed to significantly reduce their environmental impact without penalizing meat production, on the contrary, improving efficiency, reducing costs, and increasing profits. Thanks to funding and support for farmers within the project, helping them complete the key actions and achieve the objectives set, with competent assistance step by step.
The Action Plan concerned the renewal of infrastructure, increasing the number of paddocks, access to water, and implementing new technologies aimed at reducing the CO2 equivalent per kg of meat and, therefore, the carbon footprint. Some of these strategies brought: 1. increasing soil fertility by spreading stabilized urea; 2. the growth of carbon sequestration in the soil through woody vegetation and hedges absorbs 50% more carbon than forests; 3. the improvement of technical efficiency and productivity through new genomics programs genotyped the herd to select increasingly efficient and sustainable livestock.
#Meat can be produced #sustainably, both in #Italy and in #Europe. In #Ireland, #farmers' commitment confirms how much better it would be investing in them than in #ArtificialFood made in a laboratory to protect the #climate and the…
Click To Tweet
Thanks to genetic improvement, only the strongest animals carry on, rarely getting sick and with excellent performance. They have more advantageous conversion rates, more fertility, a higher number of offspring, and a higher survival rate. Also, they show the desired fat content and carcass conformation and better adaptation to different farming systems. The future will require not only climate mitigation but also adaptation.
By reducing the finishing period and the age at slaughter by just one month, there are significant savings in greenhouse gas emissions. With 247 kilotonnes fewer greenhouse gases and without penalizing slaughter weight, that is even higher, thanks to specific food plans and better performance. Even the use of stabilized or protected urea, a coated fertilizer treated with a urease inhibitor, is the technology number one to reduce nitrogen losses, replacing ammonium calcium nitrate and thus achieving 78% less ammonia and 71% less greenhouse gas emissions.
The protected urea and the LESS technology (Low Emission Slurry Spreading) with new equipment enable the most efficient spread of the sewage, spreading it directly on the ground, with less contamination of the grass and more precise nutrient application. This results in a significant improvement in environmental performance, reducing ammonia and nitrous oxide losses in agriculture, reaching 60% fewer emissions, and eliminating the use of chemical fertilizers. Using organic manure from farms closes the cycle, which is a perfect circular economy.
Instead of investing millions of euros in producing #ArtificialFood in a laboratory, all #farmers should be helped to produce good #meat sustainably.
Click To Tweet
Producing meat sustainably is possible, and these farms are the proof. Thanks to economic funding aimed at being more efficient, they significantly reduced greenhouse gas emissions, inputs and production costs, increasing genetic merit, animal performance and outputs per hectare. Science, genomics, and modern technology are valuable support and with bio-based solutions replacing fossil fuels can reach less environmental impact and more sustainability.
Exchanging knowledge, sharing experiences, successes and problems by communicating between farmers is also essential for everyone to move in the same direction. The aim is to develop successful strategies to achieve: 1. the economic and productive efficiency of farms; 2. the rural development; 3. low environmental impact; 4. improving animal welfare; 5. protecting the biodiversity of pastures; 6. ensuring high-quality beef; 7. consumer satisfaction.
Instead of investing millions of euros in producing artificial food in a laboratory, all farmers should be helped to make good meat sustainably. They are the guardians of land and livestock and are part of the climate solution, defending traditions, protecting the environment, and our health.