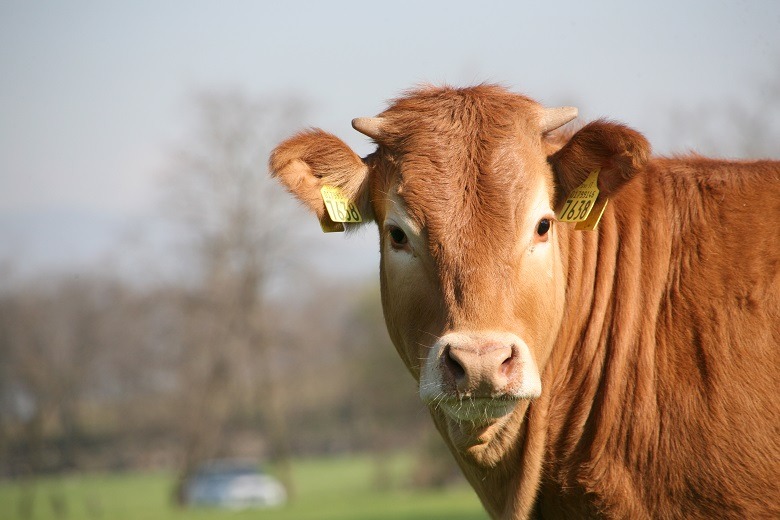 Sustainable farming depends on livestock-oriented measures
Blogactiv published the article "The journey towards sustainable agriculture depends on innovative, viable farming systems and livestock-oriented initiatives", written by the Member of the European Parliament (MEP) Franc Bogovic, former Minister for agriculture and environment in the tenth Government of the Republic of Slovenia and MEP since 2014. Mr Bogovic, who represents the Slovenian People's Party (SLS) in the European People's Party (EPP) Political Group in the European Parliament, is a substitute at the Committee on Agriculture and Rural Development and through this article remind us all why sustainability and sustainable farming are a journey, intead of a single event or destination.
Her what Franc Bogovic has published on Blogactive:
We all heard that agriculture must be more sustainable and that if the United Nations sustainable development goals (SDGs) are to be achieved agricultural productivity will have to double by 2030. Yet many European farmers struggle to remain in business. The truth is, sustainability is not a status but a journey and the drivers to that journey should be innovative and knowledge-oriented farmers that are empowered to run economically viable farming systems.
Yes, a journey. Sustainability is founded on three pillars: it is economically viable, environmentally sound, and socially responsible. Balance between these three pillars of sustainability is required and for this, it is key to work on the continuous improvement of all aspects of performance. Therefore, the concept of sustainability serves as an umbrella platform that needs to be viewed as a journey rather than an event or destination.
Let's start with the environmental pillar: the path towards climate change mitigation clearly requires mitigation in agriculture, as discussed recently by the EU ministries of agriculture. This is especially true for the livestock sector, where in the last years the focus has been on the challenges –some of them being rather myths- than on the solution.
Now, achieving environmental goals depends on farmers having the economic means. Sustainability must be financed. Only viable farms can afford to invest in sustainable housing, renewable energy and resource-saving technology like precision farming. From a livestock perspective, every gram that animals use to convert into milk, eggs or meat matters, as feed efficiency is key for environmental sustainability. Moreover, at the moment the economic support given to farmers is high on the EU agenda. As situation improves in the future, more focus should be placed on measures that empower farmers to be able to prosper and to sustain investment. Last but not least, farming systems should be socially accepted; closing the gap between the consumer and farmer is key for the future of EU farming.
Therefore, I welcome the leadership of my colleague Jan Huitema (ALDE), whose report on enhancing innovation and economic development in future European farm management has been approved earlier this month, at the Parliament. Action on agriculture reform policies is urgent and consistent with the urge to tackle climate change and with the need to have more viable farms. We also need to encourage young farmers into innovation, as they are the most important part of future European farm management. I also have to mention the work of my colleague Mrs Marijana Petir, shadow Rapporteur for the EPP Group on the Huitema report, whose input was significant and very innovation-oriented.
The Huitema report clearly marks a milestone in the journey towards a successful and sustainable farming, where increased productivity and affordable prices can be best achieved through innovation. Yet, the report does not focus on the positive impact that livestock sector can have on a sustainable European agriculture.
A sustainable farming highly depends on livestock-oriented measures. From a personal standpoint, I am committed to collaborate with EU40, the network of young Members of the European Parliament to make the livestock sector in Europe more sustainable. Legislation with a laserlike focus on livestock farming deserves support. Among them to make the sector more resource-efficient, to further decrease emissions, to minimise risks to animal and human health, to ensure access to high quality protein and to encourage long-term economic growth.
Thus, as the journey continues, ensuring that innovation is explicitly taken into account in reviews and reforms of relevant legislation is urgent. Innovation can serve all three pillars of sustainability and Brussels needs big gains like the Huitema report to revive the livestock sector as well. That will take an aggressive combination of local efforts and the implementation of EU-wide sustainable policies.
Source: Blogactiv.eu